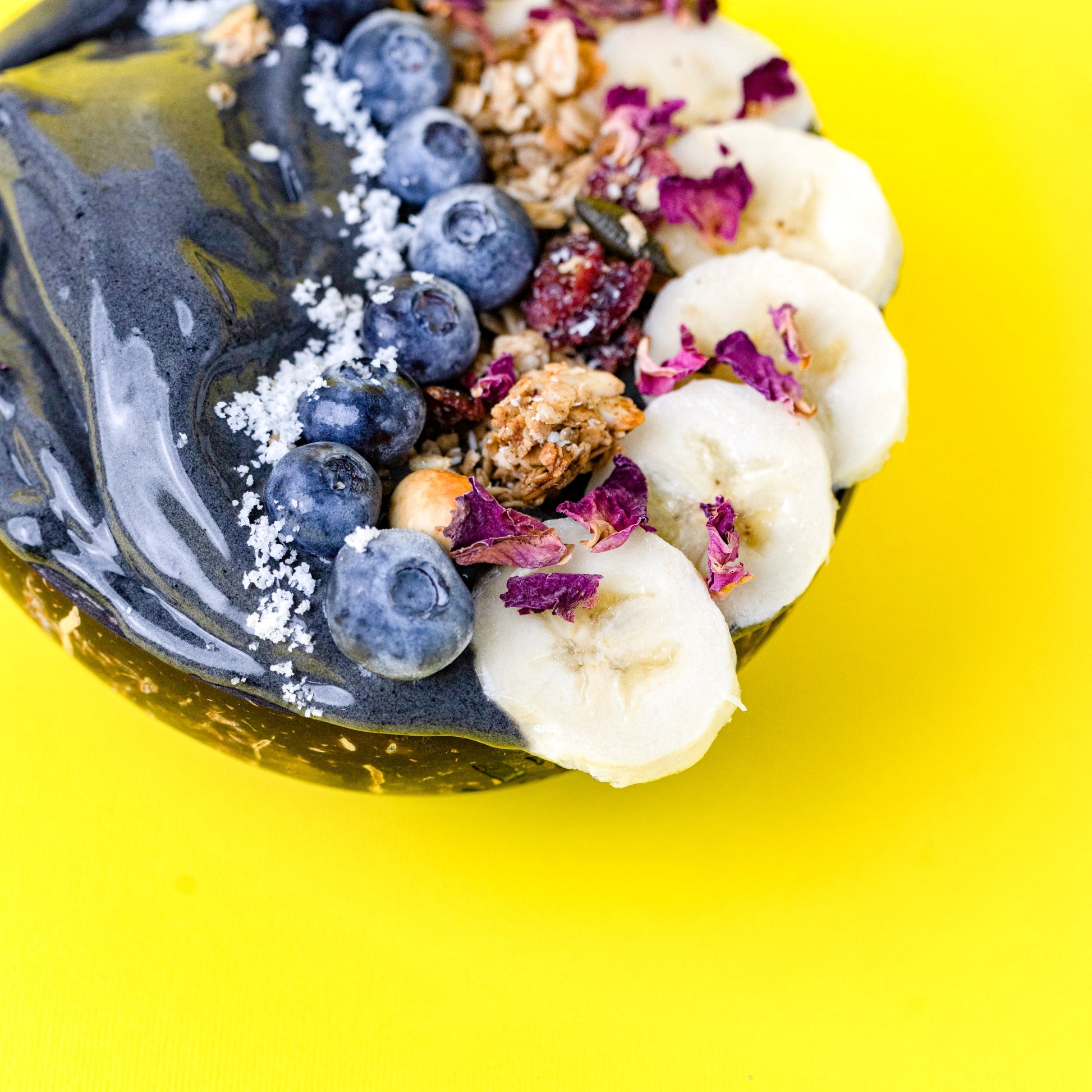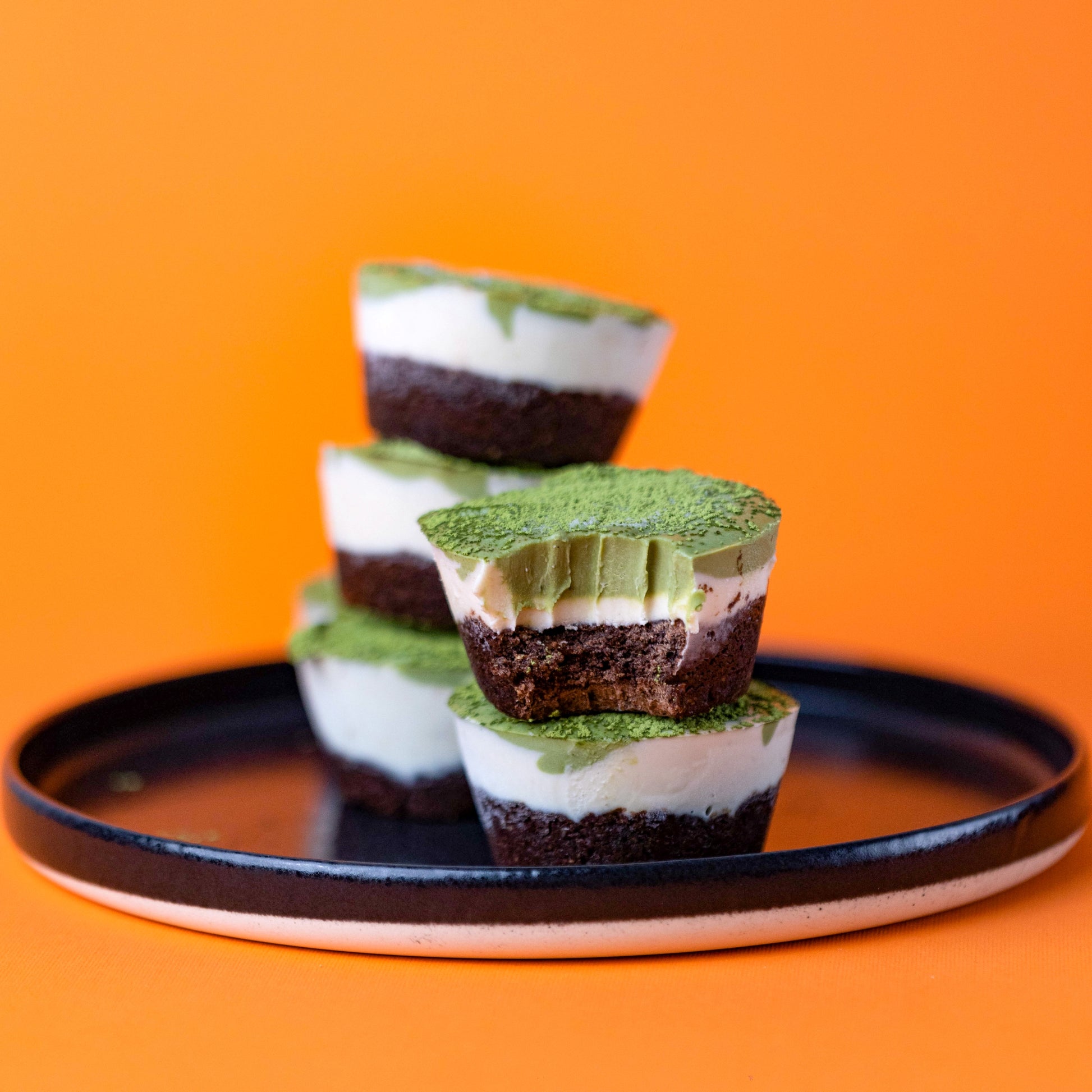 Sale price
34.030 Ft
Regular price
37.815 Ft
Tax included.
Delivered in 1-3 working days in Hungary with home delivery, Foxpost and Packeta! Pay online or pay cash on delivery.
Product description
Further information
How do we make our Ceremonial Matcha superfood powder?
How do we make our Activated Charcoal superfood powder?
How to use our superfood powders?
Product reviews
Flat Belly Duo
Two superfood powders to achieve your body goals
If you want a flatter stomach, you have to fight against fat pads and bloating as well. The ingredients green tea matcha and activated charcoal may fight both problems: green tea matcha may boost fat burning and metabolism, while activated charcoal may be effective against bloating and accumulated toxins.

One-minute superfood recipes
Read our blog post on how to make a fat-burning matcha latte and detox drink in under a minute, using just 2-3 ingredients and a mason jar. No excuses, start the flat belly cure today!

Refreshing matcha in the morning, detox with activated charcoal in the evening
Start the day fresh and energetic with a matcha latte, and close the evening with an activated charcoal drink.

The ingredient green tea matcha is associated with the following superpowers:
It energizes and calms you at the same time:

 

thanks to the L-theanine amino acid found in matcha, its caffeine content is released gradually, providing up to 6 hours of energy.
It supports your body goals: it may boost metabolism and fat-burning.
It may reduce appetite thanks to its smooth, umami taste.
It may improve brain activity as you are aging.
It may improve your skin

 

by reducing inflammation and preventing free radical damage.
The ingredient activated charcoal is associated with the following superpowers:
Your belly may get flatter

, if used on a daily basis.

It may prevent bloating

, and reduce gas.

It may have a detoxifying effect.
It can support a healthy lifestyle

 by reducing cholesterol levels.

It may prevent hangovers

, if you consume it before or mixed with an alcoholic beverage.
The package contains 50 grams of Ceremonial Matcha superfood powder and 50 grams of Activated Charcoal superfood powder, which is the recommended daily intake for ca. 100 days, if consumed as a food supplement. Our superfood powders can be used as a natural food colorants as well, you can achieve light grey, grey and pitch black hues with the Activated Charcoal and pastel green and green hues with the Ceremonial Matcha depending on the quantity used.

100% ceremonial matcha green tea powder, food supplement powder and colorant made of 100% activated charcoal
Vegan, organic, gluten-free and added sugar free
Tastes: Smooth, sweet green tea taste and Neutral taste
Netto weight: 2 x 50 g (~ 100 portions)
Close the ziplock thoroughly after use and store in a dry, cool place.
Best before 2 years after opening.
Our Ceremonial Matcha powder ontains caffeine.
Ceremonial Matcha:
| | | |
| --- | --- | --- |
| Nutrition facts | 100 g contains | Amount per serving (1 g) |
| Energy | 386 kcal | 4 kcal |
| Total fat | 4,3 g | 0 g |
| Saturated fat | 0,7 g | 0 g |
| Sodium | 4,1 mg | 0 mg |
| Total carbohydrate | 63,6 g | 0 g |
| Sugars | 12,9 g | 0 g |
| Protein | 23,2 g | 0 g |
Activated Charcoal powder:
| | | |
| --- | --- | --- |
| Nutrition facts | 100 g contains | Amount per serving (1 g) |
| Energy | 371 kcal | 4 kcal |
| Total fat | 0 g | 0 g |
| Saturated fat | 0 g | 0 g |
| Sodium | 56,2 mg | 0 mg |
| Total carbohydrate | 89,6 g | 1 g |
| Sugars | 0 g | 0 g |
| Protein | 2,9 g | 0 g |
Matcha is made from green tea leaves, but it demands more attention and expertise than traditional green tea. The farmers making matcha shade the plants 20-30 days before the harvest, therefore these leaves contain a higher amount of chlorophyll, amino acids and antioxidants. After careful harvesting and selection, the leaves are grounded into a fine powder. When you are drinking matcha, you're getting all the nutrients and antioxidants of green tea, not just whatever came out of the teabag.
Yes Superfood's Activated Charcoal powder is made from high-fiber bamboo. The bamboo is treated at high temperature, and grinded into a fine, black powder. Then the powder is heated again, which makes it more porous, so it can absorb unwanted materials more easily!
Using superfood powders is really easy, and you can mix them in infinite ways! Start with ½-1 teaspoon superfood powder, and add more, if you want a more vibrant color!
Mix them into smoothies!

Boost your protein shake with them!

Make fun superfood lattes with them!

Mix them into yogurt, oatmeal or chia puddings!

Decorate baked goods and desserts with them!
Kids love colorful superfood powders too! Our superfood powders are 100% natural, so little ones can enjoy them safely as well. Add some color to your meals with superfood powders, and healthy eating will be a lot more fun for your family!