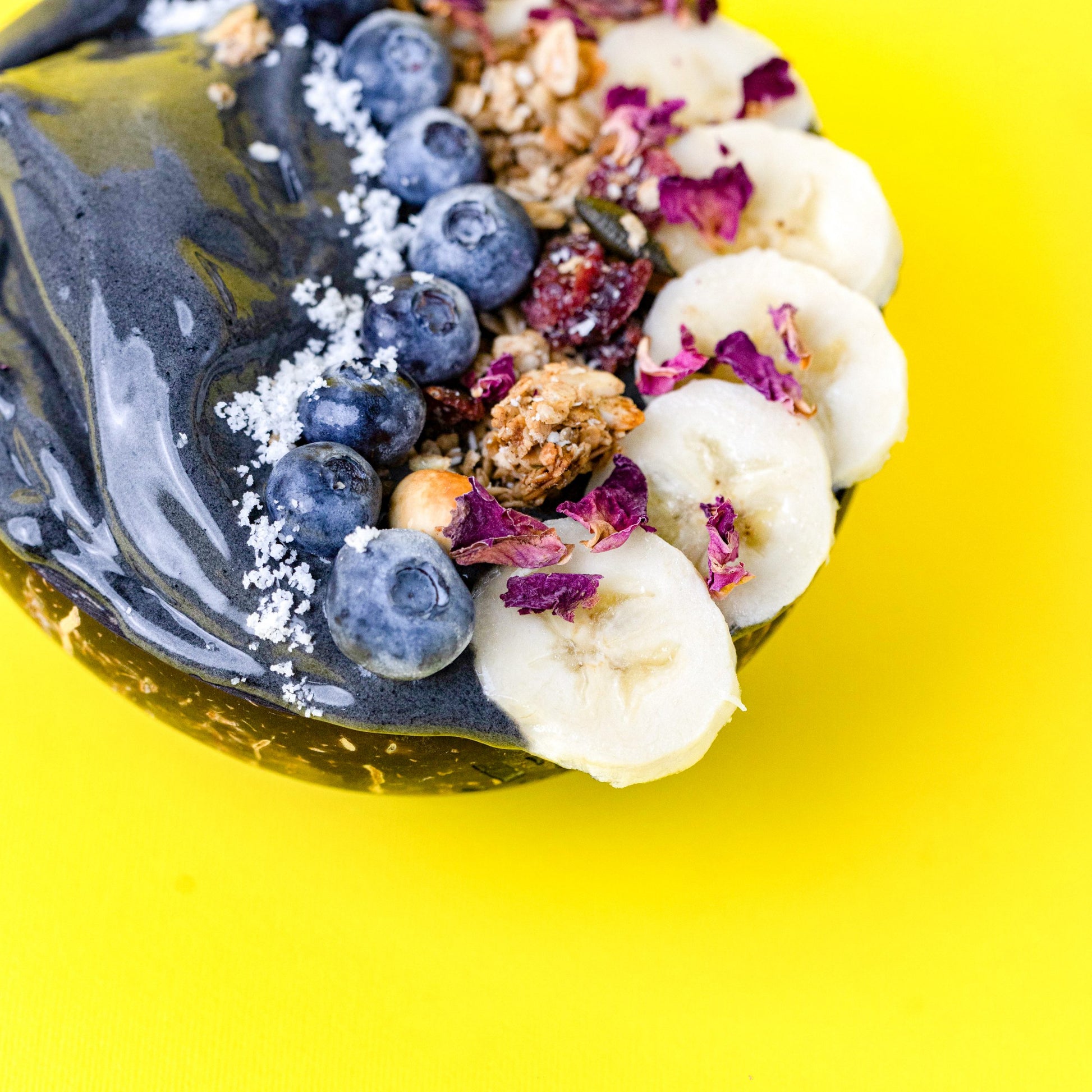 Activated Charcoal Powder
Sale price
5.990 Ft
Regular price
Tax included.
Delivered in 1-3 working days in Hungary with home delivery, Foxpost and Packeta! Pay online or pay cash on delivery.
Product description
Further information
How do we make our Activated Charcoal superfood powder?
How to use our superfood powders?
Product reviews
Detox Effect
A natural remedy against bloating
Feeling bloated can be very awkward, and may prohibit you from getting into your best shape. Are you avoiding bodycon dresses, because of the embarrassing bloating after meals? Then Yes Superfood's Activated Charcoal powder was made for you!
An active ingredient used by medicine
Activated charcoal's detoxifying properties have been used for centuries in medicine. Now thanks to our 100% natural Activated Charcoal powder, this special ingredient can be part of your everyday routine too!
The ingredient activated charcoal is associated with the following superpowers:
Your belly may get flatter

, if used on a daily basis.

It may prevent bloating

, and reduce gas.

It may have a detoxifying effect.
It can support a healthy lifestyle

by reducing cholesterol levels.

It may prevent hangovers

, if you consume it before or mixed with an alcoholic beverage.
One package contains 50 grams of Activated Charcoal superfood powder, which is the recommended daily intake for ca. 50 days, if consumed as a food supplement. Our Activated Charcoal superfood powder can be used as a natural food colorant as well, you can achieve light grey, grey and pitch black hues with it depending on the quantity used.
The Yes Superfood Activated Charcoal powder is made of 100% activated charcoal, does not contain any colorants, preservatives or other additives.

Food supplement powder and colorant made of 100% activated charcoal
Vegan, organic, gluten-free and added sugar free
Taste: Neutral taste
Netto weight: 50 g (~ 50 portions)
Close the ziplock thoroughly after use and store in a dry, cool place.
Best before 2 years after opening.
IMPORTANT! The daily recommended intake is 1 gram. Do not take more than the recommended daily intake! Do not consume 1 hour before and 2 hours after taking medicine and other supplements, as activated charcoal can alter their absorption.
Not recommended for children and expecting mothers.
| | | |
| --- | --- | --- |
| Nutrition facts | 100 g contains | Amount per serving (1 g) |
| Energy | 371 kcal | 4 kcal |
| Total fat | 0 g | 0 g |
| Saturated fat | 0 g | 0 g |
| Sodium | 56,2 mg | 0 mg |
| Total carbohydrate | 89,6 g | 1 g |
| Sugars | 0 g | 0 g |
| Protein | 2,9 g | 0 g |
Yes Superfood's Activated Charcoal powder is made from high-fiber bamboo. The bamboo is treated at high temperature, and grinded into a fine, black powder. Then the powder is heated again, which makes it more porous, so it can absorb unwanted materials better!
Using superfood powders is really easy, and you can mix them in infinite ways! Start with ½-1 teaspoon superfood powder, and add more, if you want a more vibrant color!
Mix them into smoothies!

Boost your protein shake with them!

Make fun superfood lattes with them!

Mix them into yogurt, oatmeal or chia puddings!

Decorate baked goods and desserts with them!
Megoldotta a puffadásomat!
Nagyon szeretem ezt a terméket, mert tényleg sokat segített a puffadásom megszüntetésében, és sokáig elég :)