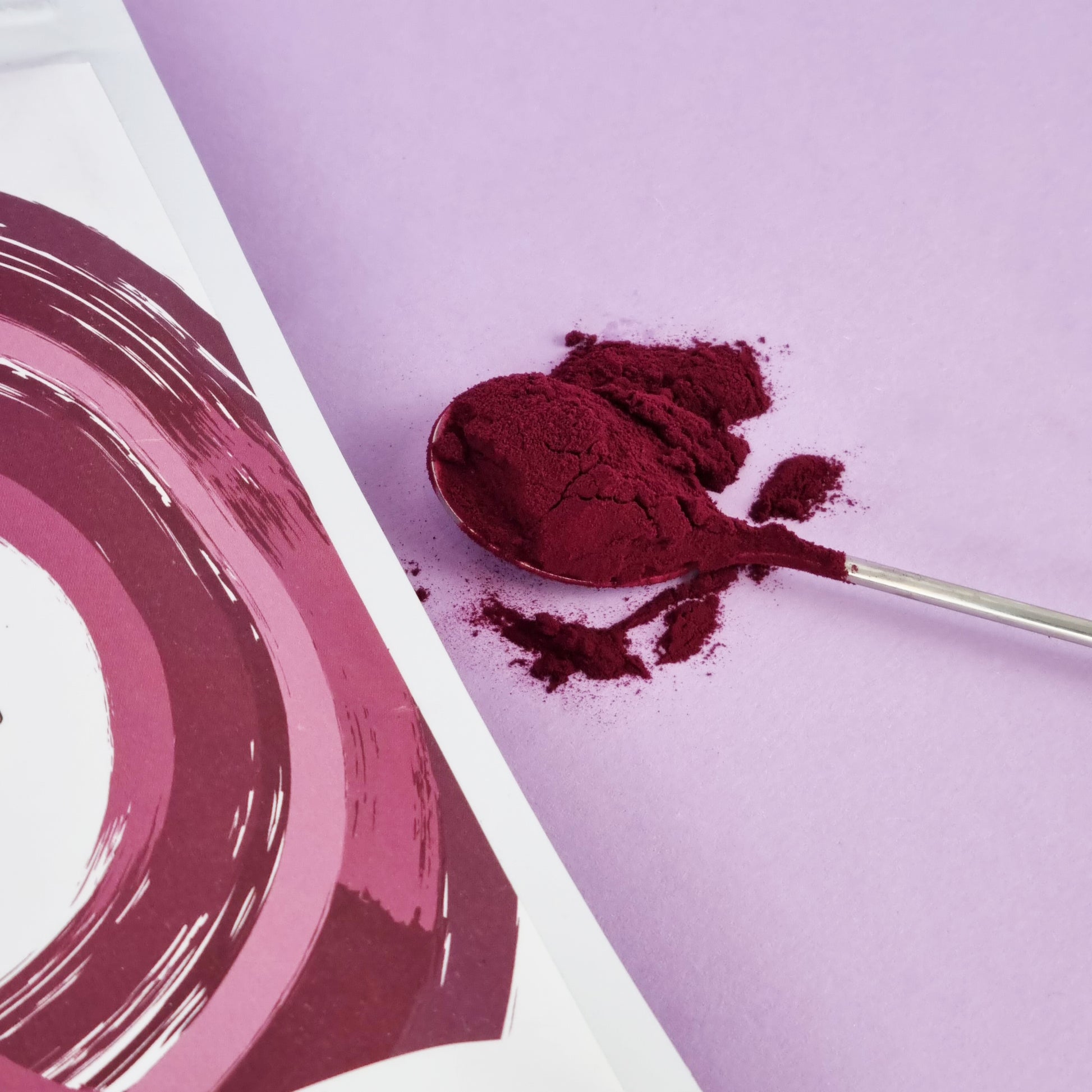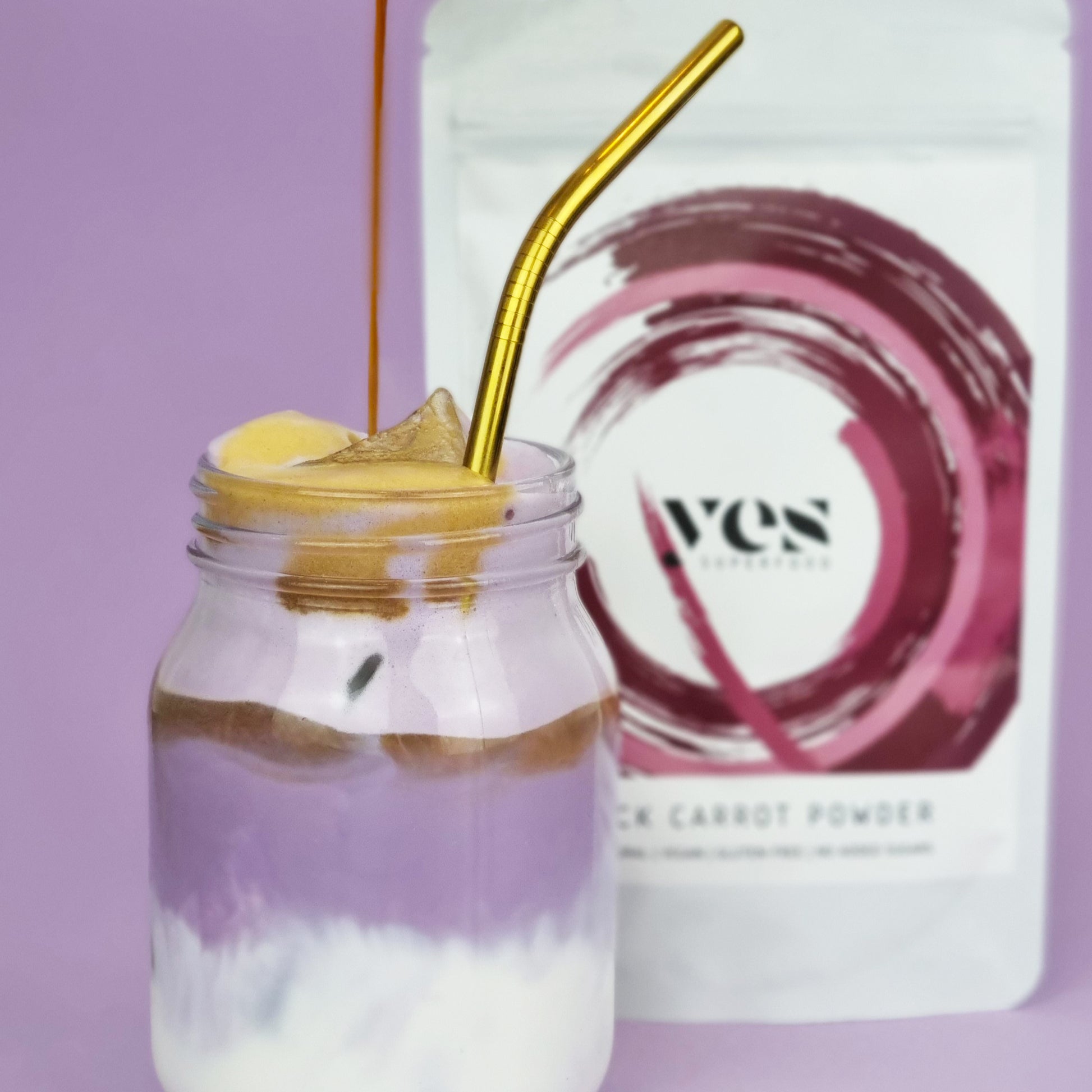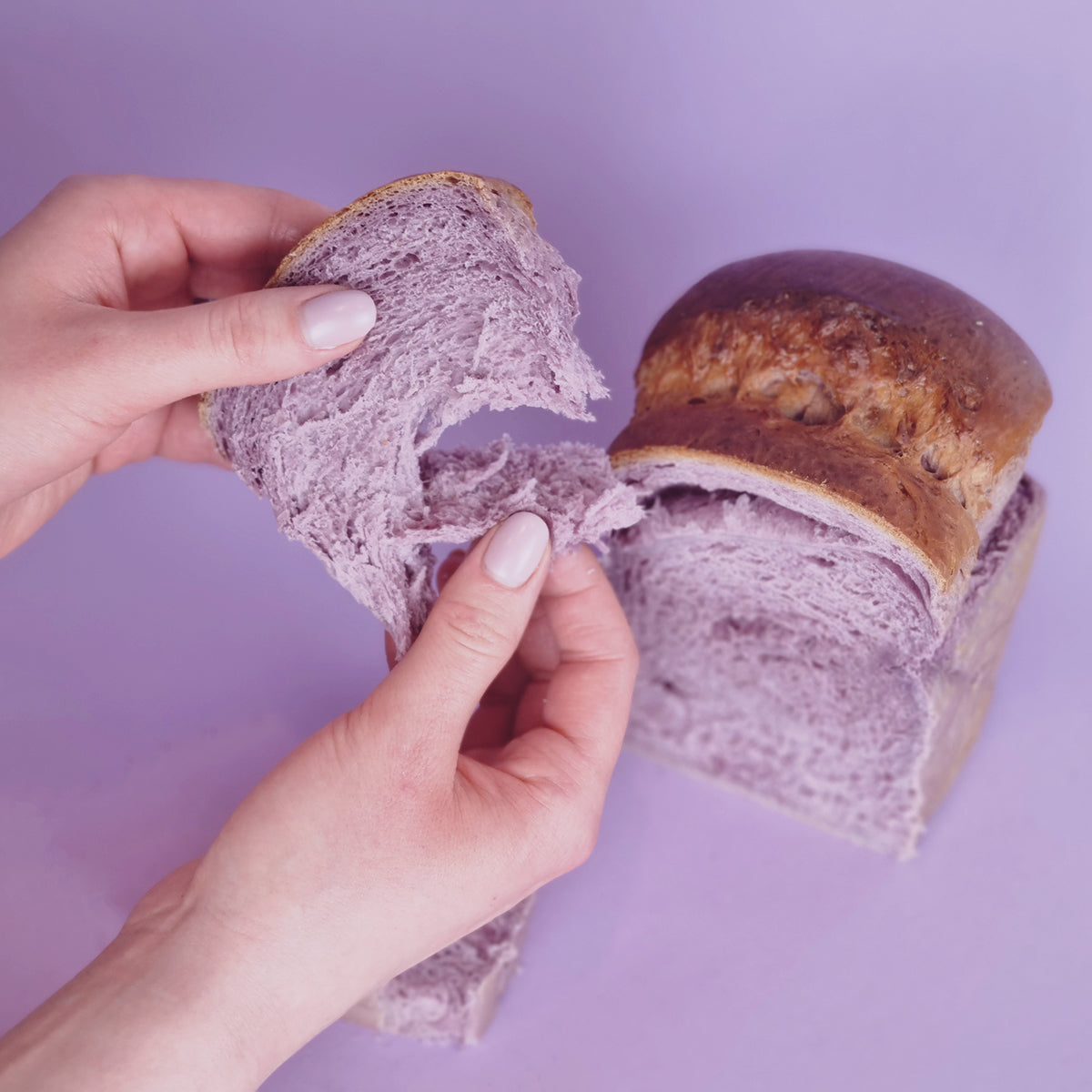 Sale price
6.390 Ft
Regular price
Tax included.
Delivered in 1-3 working days in Hungary with home delivery, Foxpost and Packeta! Pay online or pay cash on delivery.
Black Carrot Powder
Sale price
6.390 Ft
Regular price
Product description
Further information
How do we make our Black Carrot superfood powder?
How to use our superfood powders?
Product reviews
Antioxidant Bomb


More than a simple carrot
Our newest superfood powder is a special colorbomb with extra high antioxidant content. The black carrot not only differs in color from the regular carrot, but its nutrient content also exceeds that of its everyday relative.
Diverse color and tons of health benefits
Our Black Carrot superfood powder is maroon-dark purple, and you can achieve different shades by mixing it with different foods. Its sweet taste reminds you of beetroot and you can boost both sweet and savory foods with it!
The ingredient black carrot is associated with the following superpowers:
It may strengthen your immune system, and make you more resilient against illnesses.
It may fight free radicals due to its high antioxidant content.
It may lower your cholesterol levels.
It can help you achieve a diet that is healthy and rich in nutrients.
It may prevent premature aging.
It may have an anti-inflammatory effect.

One package contains 80 grams of Black Carrot superfood powder, which is the recommended daily intake for ca. 40 days, if consumed as a food supplement. Our Black Carrot superfood powder can be used as a natural food colorant as well, you can achieve pink, purple and maroon hues with it depending on the quantity used.
The Yes Superfood Black Carrot superfood powder is made of 100% black carrot, does not contain any colorants, preservatives or other additives.

Food supplement powder and colorant made of 100% black carrot
Vegan, 100% natural, gluten-free and added sugar free
Taste: Sweet, beetroot taste
Netto weight: 80 g (~ 40 portions)
Close the ziplock thoroughly after use and store in a dry, cool place.
Best before 2 years after opening.
| | | |
| --- | --- | --- |
| Nutrition facts | 100 g contains | Amount per serving (2 g) |
| Energy | 388 kcal | 8 kcal |
| Total fat | 1 g | 0 g |
| Saturated fat | 0 g | 0 g |
| Sodium | 106 mg | 2 mg |
| Total carbohydrate | 95 g | 2 g |
| Sugars | 10 g | 0 g |
| Protein | 1 g | 0 g |
Black carrots are harvested when ripe, cleaned, then dehydrated and ground into a fine, sweet powder.
Using superfood powders is really easy, and you can mix them in infinite ways! Start with ½-1 teaspoon superfood powder, and add more, if you want a more vibrant color!
Mix them into smoothies!

Boost your protein shake with them!

Make fun superfood lattes with them!

Mix them into yogurt, oatmeal or chia puddings!

Decorate baked goods and desserts with them!
Tetszik, de nem találom a Mini csomagot
Utazáshoz pluszban azt használtam, ezért jó lenne ha ismét kapható lenne. Akár a Black Carrottal kiegészülve, mert az is szuper.
https://www.yessuperfood.com/hu/products/superfood-adventure-mini