Recipes
MINTY-MATCHA-CHOCO SMOOTHIE BOWL
by yes_superfood Admin on Oct 29, 2022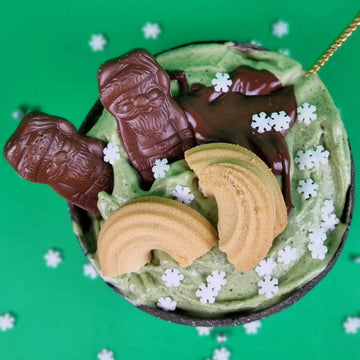 Ingredients for one bowl:
3 presliced, frozen bananas

half a handful frozen spinach

4-5 fresh mintleaves

80 ml plant-based milk

decoration: chocolate, cookies, snowflakes, nutella
Method:
First, check whether your blender/food processor can blend frozen fruits. If we are not sure, let the bananas melt a little bit, so the machine blends them easily.

Mix all the ingredients in a blender/food processor, until you get an even, icecreamy texture.

Serve the smoothie in a coconut bowl, and decorate it based on the photo.