Recipes
OGRE ANTIDOTE – SPICY PUMPKIN SMOOTHIE
by yes_superfood Admin on Aug 29, 2022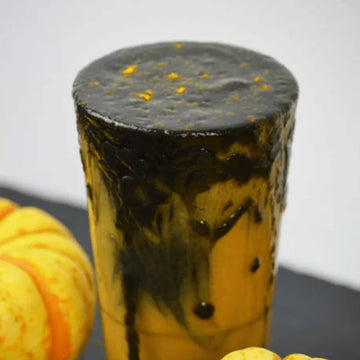 Ingredients for one glass:
1 banana

150 g pumpkin (baked)

200 ml plant-based milk

1 tsp Sea Buckthorn superfood powder

1 tsp Activated Charcoal superfood powder
Method:
Mix all the ingredients in a blender (except the Activated Charcoal).

Pour half of the smoothie into a tall glass.

Add the Activated Charcoal powder tot he blender, and mix again.

Pour the second half of the smoothie into the glass, and sprinkle some Sea Buckthorn powder on top.