Recipes
FAT-BURNING & ENERGIZING MATCHA LATTE
by yes_superfood Admin on Sep 25, 2022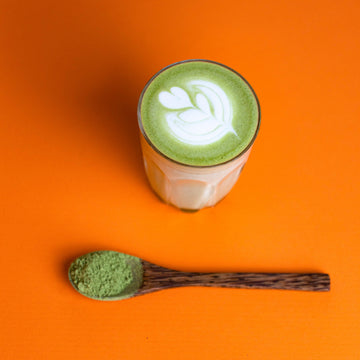 Ingredients for one latte:
200 ml plant-based milk

½ tsp Yes Superfood Ceremonial Matcha superfood powder

60 ml warm water
Method:
Heat up the plant-based milk, then foam up its top in a mug.

Mix the Ceremonial Matcha superfood powder in a small bowl, and mix it with hot water, until bubbles form on the surface.

Pour the mixture over the milk, and enjoy!
Alternative method using milk frothers:
If you have a hand-held milk frother, heat up the milk in a mug, add the Ceremonial Matcha powder and then mix it together with the hand-held frother!

You can make superfood lattes with electric milk frothers, such as Nespresso's Aeroccino as well. Fill up the frother with plant-based milk until the maximum capacity, add the Ceremonial Matcha powder, and mix for about 1 minute.