Recipes
SEA BUCKTHORN CHIA PUDDING
by yes_superfood Admin on May 01, 2022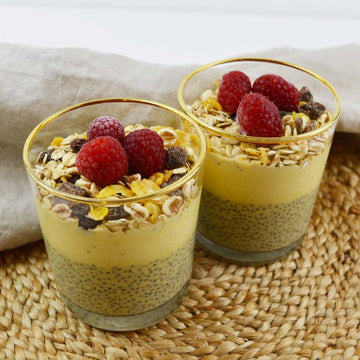 Sea Buckthorn Chia Puding
Ingredients for 2 portions:
3 tbsp chia seeds

2 tbsp agave/maple syrup

250 ml coconut milk

200 ml plant-based yogurt

toppings: fruits, granola
Method:
Mix the chia seeds and plant-based milk in a bowl, then add the agave syrup and one tsp of the Sea Buckthorn superfood powder. Stir until smooth, and let it rest in the fridge for 30 minutes.

In another bowl mix together the Sea Buckthorn powder and the yogurt.

Divide the chia pudding and the yogurt into two jars. Decorate them with granola and fruits!